Todays selection of popular products and offers
We update our voucher codes on a daily basis and are always on the lookout for extra value and discounts, always check the voucher page for the latest deals ranging from FREE delivery to bogof discounts and multi buy specials. Each product page shows any available discount codes and search listings have the Red tag symbol to show those suppliers that have special deals. more...

The MBT Maliza features Dual Board construction and a contemporary casual style that'll have you looking your best while toning up at the same time. It packs in all the MBT benefits with a fresh look and feel, striking the perfect balance between health benefits and attractive looks... more...

Aromatherapy Associates Balance Conditioner 190ml more...

Glass electronic bathroom scale, Advanced strain gauge technology, Low battery indicator and power saving auto off, Capacity 24St 150Kg more...

Remanufactured in the UK to the very highest standards by Jettec, Dell 593-10062 Magenta Laser Toner Cartridges are fully guaranteed against any defects and are produced to match the OEM product in performance, print quality and page yield... more...

40 Advantage card points. Boots Memo Metallic silver Photo Album is a stylish way to keep your treasured pictures in one place. FREE Delivery on orders over 45 GBP. more...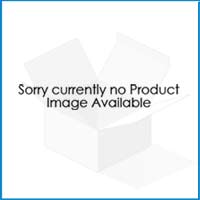 I was lucky enough to see Alice In Chains on their first trip outside the US when they came to London to play the Kerrang 10th Anniversary gig at the long lost Marquee Club. Before the show we met a couple of what we thought were American tourists... more...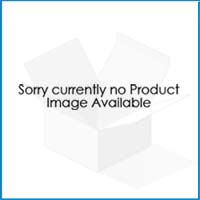 Paige has brought us a really great pair of jeans with these Skyline 12 jeans. Skinny, flattering and super soft with a vintage feel. Designed to 'lift' the bottom with perfect positioning of the back pockets to support and adjusted seams make the hips appear slimmer... more...

Why not splash out on a collector's edition magnum of top-drawer bubbly the clean, lively, green apple-spiked Laurent Perrier Brut is "one of the best on the block"The Times. From the 200-year-old Champagne house this is wonderfully elegant, with a lovely bouquet of warm pastry and rich citrus fruit. more...

Traditional and ornate antique brass plated wall light fitting with curling arm and complete with onoff pully switch. Height - 14cm Width - 12cmProjection - 17cmBulb type - BC candle bulbBulb wattage - 1 x 60w not included more...

Quinny Speedi FootmuffThis Quinny cosytoe is ideal to keep your child snug while in the pushchair.Features This Quinny cosytoe is ideal to keep your child snug while in the pushchair. Features Fleece-lined and padded for your babys comfort Machine washable fabric Co-ordinates with Quinny SpeediThis Quinny cosytoe is ideal to keep your child snug while in the pushchair... more...

Introducing lego Games, the worlds first collection of games you build, play and change. With buildable LEGO Dice and changeable rules, LEGO Games is a great way of having fun together with family and friends... more...

Solaris is a large-capsule condenser microphone that sounds as good as it looks. Beneath the stylish exterior lies the best-sounding solid-state electronics available at any price more...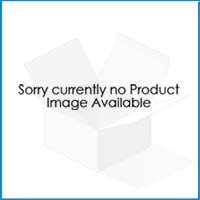 William Alpine Grain Full Brouge more...

Very popular card by m-audio features 2 in 2 out 24bit analogue audio + digital IO & MIDI. Features gold plated RCA Phono jacks. more...

more...
The Monaco table is beautifully constructed from natural hand-cut travertine with predominantly beige colouring with a feature band of tan and dark brown with two brown tiles feature band and is finished to a polished smooth surface... more...

Pure plant botanicals gently and dramatically reduce the appearance of puffiness and fine lines helping to nourish moisturise and refresh the delicate skin around the eye area. Use daynight or as often as desired to revitalise and restore sparkle to your eyes. more...

Chromate treated verdigris IP44 cast aluminium outdoor lantern. Features Dimensions mm D 250 x P 280 x H 510 Wattage 1x60W Lamp Holder ES Finish Verdigris Bulb GLS more...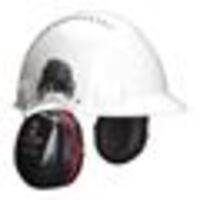 Chest Waders. Chest Waders, as tough as they come. Made from Texoflex 100 % Polyester knitting with 100% pvc coating 630 gm². 100% Waterproof windproof tear resistant extremely strong boots... more...

Written by New York Times Best-Selling military author Jim DeFelice, players will be immersed in an enthralling war drama spanning multiple real-world locations. more...

Part of the Gnrale collection from Pillivuyt, these gratin dishes have great durability and versatility. With over 190 years knowledge and expertise under their belts, Pillivuyt combines traditional craftsmanship with modern techniques to produce these high-quality items... more...

The Ultra White Gloss Corner Vanity Unit with Ceramic Basin is designed to enhance any bathroom, whilst providing a practical storage solution to suit most needs, especially where space is at a premium... more...

Suitable for auger bits upto 200mmSingle person operationNew PureFire engine meets European Stage 2 standards for low emissionsSoft and smooth start engine recoil starterShaft diameter - 25mmNot supplied with auger bit more...

Tom Aikens Cooking more...

Buck Folding Saw. Multitools and Knives. •Weight 4.3oz •Moulded ABS plastic handle with comfortable contouring •6.25" blade with off-set teeth in hardened, plated steel for corrosion resistance •Knife Length Closed 8... more...

This leather pilot case is the largest in our range, able to carry a whole host of essentials both safely and with elegance. Made to last a lifetime, this beautiful case has been handmade from vegetable tanned Italian leather that both smells, feels and looks luxurious... more...

For fun winter outwear opt for this Frannly beanie from Hugo Boss. Bring out your inner child with the bobble and earflaps Add a chunky snood for extra warmth.   more...

Labrada Lean Body RTD Bodybuilding Sports Nutrition Supplement Lean Body RTD is a high protein, bodybuilding sports nutrition supplement from Labrada. This is a high protein, low fat muscle-building RTD. more...

Hover Sneak Kids Hi Top Metallic more...